良質なエクストラバージンオリーブオイルはなんと言っても
香りを楽しめるので、そのままいただくのが一番です。スー
プやピザ、スパゲティ、トマト料理の仕上げやサラダのドレ
ッシング。チーズにかけたり、バターの変わりにパンに塗っ
て、朝食にもどうぞ。
・ギリシャ風ドレッシング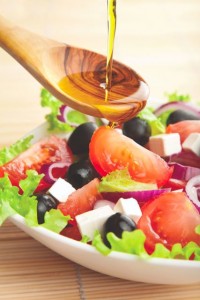 オリーブオイル 大さじ5
ワインヴィネガー又は酢又はレモン汁 大さじ3
塩 大さじ1 こしょう 少々
オレガノ、ディル、バジルなどのスパイス 大さじ3
・ごまドレッシング
オリーブオイル 大さじ4
すりごま 大さじ4
酢 大さじ2
しょうゆ 大さじ2
塩 少々お好みで
オリーブオイルトースト
・バゲットをざくざく切り、表面に
オリーブオイルを塗ります。
・塩少々振ってオーブントースター
で5分。香りの良いオリーブオイルト
ーストの出来上がり。
※すりおろしたにんにくをのせればガ
ーリックトーストになります。日にちが
たってしまったパンもおいしく大変身。
ギリシャ料理や、オリーブオイルを使っ
た料理のレシピはGefyraのブログをご
覧ください。
http://gefyra.org/fetacheese/

High quality olive oil should be eaten fresh. Pour it raw over a bowl
of hot soup, a plate of spaghetti, pizza or tomato slices. Use it as
dressing for salad, as a dip for bread and cheese to enjoying it's
flavor and taste the most.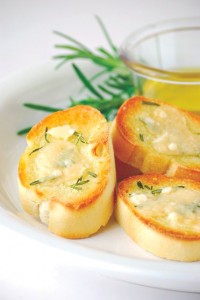 Greek style dressing for salad
・5 tablespoonfuls of olive oil
・3 tablespoonfuls of wine vinegar or lemon juice
・salt, pepper, oregano or dill weed
Sesami dressing
・4 tablespoonfuls of olive oil
・4 tablespoonfuls of sesame
・2 tablespoonfuls of vinegar
・2 tablespoonful of soy sause
・salt as you like
Olive oil toast
Cut the bread in appropriately sized slices.
Put some olive oil and a little salt on it.
Toaste them with a taster for 5 minutes and they are done.
If you put chopped garlic oil on it, you can enjoy delicious garlic
toast as well.