クリスマスの贈り物シーズンに、新商品が登場しました!
「ギリシャのワイルドオレガノ入りゴールド」。¥1,400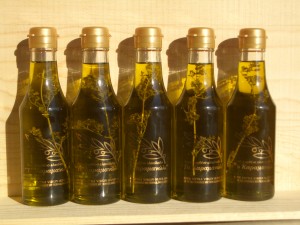 と「ギリシャのオーガニックトウガラシ入りゴールド」¥1,300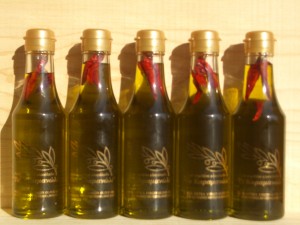 2 kinds of new products have been introduced!
"Gold with wild oregano from Greece". ¥1,400
and "Gold with organic red pepper from Greece". ¥1,300

オレガノは乾燥した地域によく育つハーブで、ギリシャ料理には欠かせません。そのオレガノを枝付きのままオリーブオイルに入れました。徐々にオレガノの香りが広がって、サラダやパスタ、ピザの仕上げにもよく合います。

Oregano is native to the Mediterranean region, and it is crucial herb for Greek cuisine. This vine oregano came from a mountain in Greece. Its rich aroma fills in the bottle of olive oil.
You can enjoy the flavor putting it just before eat in the plate of soup, pizza, spaghetti and piece of bread.

使用しているオーガニックトウガラシは、それほど辛くはなく普通にお使いいただけますが、中には刺激の強いものがある場合があります。また辛さは時間の経過とともに増すことがありますので、まず少量をお試しになってから、お使いください。

This organic red pepper is not so hot, but please try it just little for the first.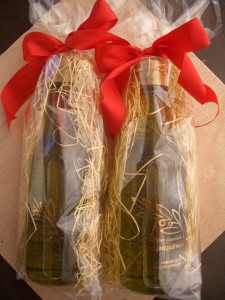 クリスマスお歳暮、年末年始に向けての贈り物にいかがでしょうか。

Would you like to use it as a gift of Christmas and new year's day?
お問い合わせは・・・
TEL 078-881-5817
又はメールinfo@gefyra.org
までどうぞ。