大阪ヨーロッパ映画祭に出店するメニューを追加しました。
Here is another menu at the Osaka European Festival.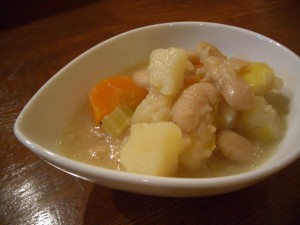 豆スープ
ファソリャという大きめの白インゲン豆をつかったスープ。素朴で暖かい、どこかなつかしいお味です。
Bean soup
Simple and hot Fasolia soup. There are bean, potatoes, carrots and celery in the soup. Enjoy this homemade taste!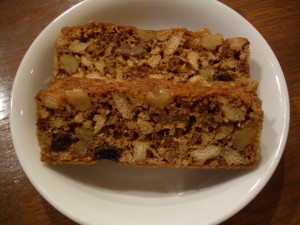 クルミケーキ
シナモンがきいた体にいいスイーツ。ギリシャ人家庭で作られている代表的なおやつです。
このクルミケーキは関西で唯一の本格的ギリシャレストラン、アッラパーチェさんが作ってくれます。映画祭が開催されるABCホールから徒歩5分にあるアッラパーチェさん。映画祭の後に立ち寄ってみませんか!?
Walnut cake
Typical sweets of mother's cooking in Greece. This sweets are made by Alla Pace, which is only authentic Greek restaurant in Kansai area. Good thing is that Alla Pace is located just five minuets on foot from the ABC Hall. So why don't you come to the good restaurant after Greek bite and film?